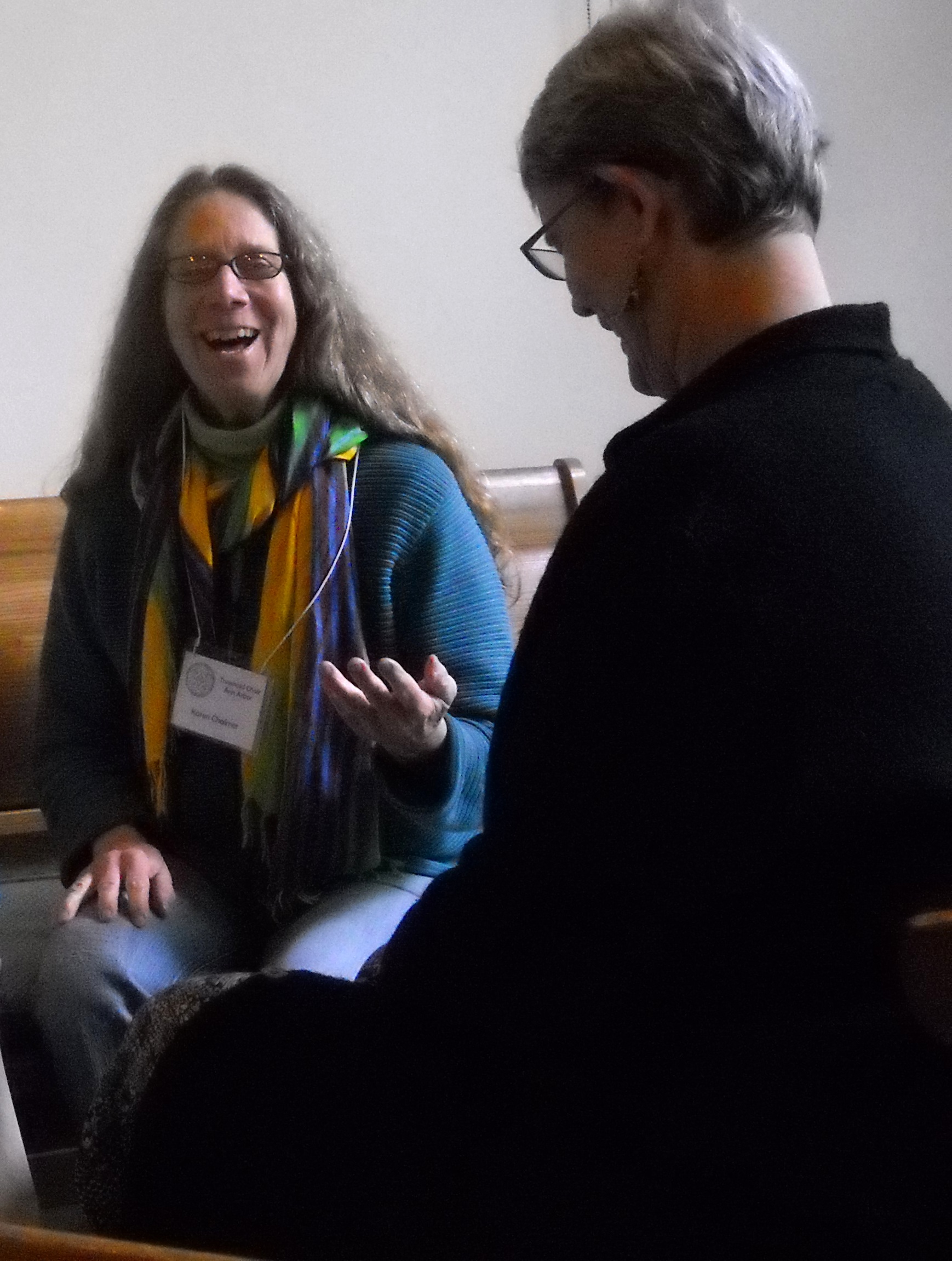 Choir members Karen and Terri share a laugh at rehearsal.
join our circle
If you have longed to use your voice in service, can dance in the balance between confidence and humility, and are willing to look at your own and others' mortality, this singing may be for you. Members must be able to sing softly in tune and be able to blend with others. We invite new members each year.

Our Frequently Asked Questions provide more information about the choir. If you are interested in joining, How to Join the Choir gives details on this process, which allows us to get to know you and you to find out about us before making a mutual decision about joining.
Pat is our membership coordinator. Contact her at (734) 531-7960 or email her at thresholdofaa@gmail.com if you plan to attend one of the introductory meetings or want to explore whether threshold singing might be for you.
current members
Please click here for the private member page.