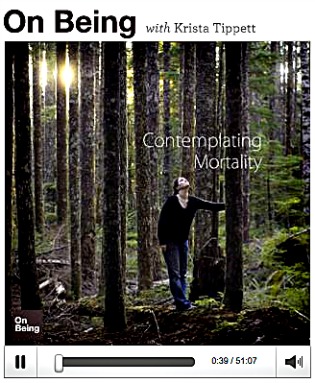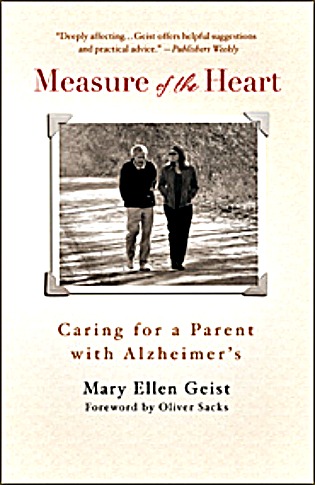 support for difficult times
Caring for a loved one at the end of life may be the hardest thing you do... and possibly the most rewarding, too. Here are some sources of help we have come to appreciate.
contemplating mortality
In a country that treats death as a medical event, the human and personal aspects of this passage are often lost, leading to even more suffering when our loved ones die. "Contemplating Mortality" is a 51-minute radio broadcast that suggests we can experience the end of life as a time of profound learning and relationship repair. Listen here.
caring bridge
Caring Bridge is an online space that allows you to share updates on your loved one's process during any type of health crisis. It allows you to set up a personal, protected website quickly and easily; then, you can give family and friends the password so they can stay informed and leave supportive messages. Many have found it to be a great comfort. You can visit the Caring Bridge website here.
alzheimer's disease
Measure of the Heart is a memoir by Mary Ellen Geist, a Michigander and former television anchor who discovered the mysterious power of music to enrich her father's life as he struggled with Alzheimer's. Several of us heard Mary Ellen speak in 2010 and we were quite moved by her stories. If your loved one has Alzheimer's, this book may make a difference. Visit the website here.
the five wishes
The Five Wishes are like a living will for the dying process, a simple yet powerful document that guides us gently prepare for our own last days. The life and work of Mother Teresa of Calcutta served as the inspiration for this wonderful impulse, which comes from the non-profit Aging with Dignity. Its mission is to affirm and safeguard human dignity and promote better end-of-life care. Learn more here.